THE FOURTH HEALTH INFORMATION TECHNOLOGY SUMMIT

The Leading Conference for Health Information Technology Policy: At the Federal and State Levels

March 26 - 31, 2007

Hyatt Regency on Capitol Hill
Washington, DC


HIT & HIPAA SUMMIT MULTIMEDIA
Watch video of the Collocated HIT & HIPAA Summits on the go. The HIT & HIPAA Summits are Podcasting all general sessions on a 30gb Video iPOD™, a CD-ROM, or a Flash Drive. Concurrent breakout session audio and all related presentation materials are also included on each multimedia format.

Click here to order!
THE FOURTH HIT SUMMIT WILL BE HELD IN CONJUNCTION WITH THE FOURTEENTH HIPAA SUMMIT
Registration for one summit includes all sessions for BOTH summits!
- Click Here to register -

NEWLY CONFIRMED KEYNOTE SPEAKERS
Robert M. Kolodner, MD
Interim National Coordinator of Health Information Technology, Former, Chief Health Informatics Officer, Veterans Health Administration, Washington DC




Adam Bosworth
Vice President, Google, Mountain View, CA
KEYNOTE SPEAKERS
A. John Blair, III, MD
President and Chief Executive Officer, Taconic IPA, Inc., Chairman and Chief Executive Officer, MedAllies, Wappingers Falls, NY
William R. Braithwaite, MD, PhD
"Doctor HIPAA", Former Senior Vice President and Chief Medical Officer, eHealth Initiative, Former Senior Advisor on Health Information Policy, Department of Health and Human Services, HIPAA Summit Distinguished Service Award Winner, Washington, DC
Randy Cohen
Author, "The Ethicist" Column, The New York Times Magazine, New York, NY
Francois de Brantes
National Coordinator, Bridges to Excellence, Washington, DC
David Lansky, PhD
Senior Director, Health Program, and Executive Director, Personal Health Technology Initiative, The Markle Foundation, New York, NY




Janet M. Marchibroda
Chief Executive Officer, eHealth Initiative and Foundation, Washington, DC
Susan McAndrew, Esq.
Deputy Director for Health Information Privacy, Office for Civil Rights, Department of Health and Human Services, Washington, DC

Peter Swire, Esq.
C. William O'Neill Professor of Law, Moritz College of Law, Ohio State University, Former Chief Counselor, Office of Management and Budget, Office of the President of the United States, Columbus, OH
P. Jon White, MD
Health IT Portfolio Manager, Agency for Healthcare Research and Quality, Department of Health and Human Services, Washington, DC
John D. Halamka MD
Chief Information Officer, CareGroup Health System, Chief Information Officer, Harvard Medical School, Chief Information Officer, Harvard Clinical Research Institute, Chairman, New England Health Electronic Data Interchange Network, Emergency Physician, Beth Israel Deaconess Medical Center, Boston, MA
HIT SUMMIT SPECIAL SESSIONS
National Health Information Technology Policy
AHRQ Initiatives in Healthcare Quality and HIT
Update from the National Coordinator of Health Information Technology
Update on HIT Standards Harmonization
The Ethics of HIT and HIPAA: Ethical Conundrums Raised by Information Technology and Privacy in Healthcare
Will Privacy and Security Concerns Impede HIT Initiatives? Identifying Issues and Practical Solutions
Stakeholder Solutions to RHIO/HIE Privacy and Security: California's Experience
MIT Medical Department Uses Information Technology to Drive Patient Care: Case Sturdy in EHR Implementation
How the Silicon Valley Business Coalition is Changing Health Care for High-Tech Companies and their Employees
Process and Lessons Learned from Greater Rochester RHIO's Design/Vendor Selection Project
The State of Missouri Electronic Health Record Initiative
Delivering on the NHIN and HISPC Initiatives: NC's Involvement and Lessons Learned
Automating the Transition of Care to improve Quality/Efficiency
Impact of Web-Based Payer Informatics Tools to Drive Health Outcomes and Pay for Performance Programs
How to Create a Sustainable Business Model for Health Information Exchange
Personal Health Records Update: Implementation Challenges
Emerging Challenges in PHR Implementation: Authentication, Secondary Use, Information Exchange/Networking, etc.
Town Hall Discussion: How the PHR Developers are Addressing these PHR Implementation Challenges
Experiences of Implementing HIE Solutions in Real World Scenarios
Building a High-Value Health Information Exchange at Low Cost
High Availability, the People, Process, and Technology Considerations that will Help Maintain Sufficient "Uptime," a Critical Ingredient to any Clinical Systems Program
Building a Consumer-Centric Health IT Infrastructure
Benefits and Implications of Community HIE for Practicing Physicians with EMR
Achieving Operational Excellence with an EHR - A CIO's Perspective
Rapid Roll Out of an EHR in an Academic Setting
Lessons Learned: Using a Statewide HIE to Promote the Adoption of an EHR
The Universal Service Rural Health Care Program and HIT Support
The Use of Rich Media in the Treatment and Care of Disease and Illness
The Wall Street View of HIT
Physician Attitudes about HIT
PHR Product Presentations
Overview of HIT Legal Issues
Taking Advantage of the Anti-Kickback and Stark Law Exceptions for EHR Donations
TRAINING AND CERTIFICATIONS
| | | |
| --- | --- | --- |
| CPEHR/CPHIT | CIPP | CISSP |
| The HIT Summit is pleased to offer Health IT Certification CPEHR and CPHIT Training and the CPEHR and CPHIT Certification Examinations | The HIT Summit is pleased to offer the International Association of Privacy Professionals Certified Information Privacy Professioinal (CIPP) Training and the CIPP Certification Examination | The HIT Summit is pleased to offer the Certified Information Systems Security Professional (CISSP) Examination |


SUMMIT CD-ROM AND iPOD NOW AVAILABLE FOR THIRD HIT SUMMIT!

CD-ROM Interactive Video and and Video iPOD from the Third HIT Summit held September 25 - 27, 2006.

HIT Summit content available either on CD-ROM or conference podcast via Video iPOD. Both offer plenary session video with synchronized PowerPoint slides and concurrent sessions audio. Purchase both for deep discount.

Click here to order yours!


This site complies with the HONcode standard for trustworthy health information:
verify here.




SPONSORED BY:


GRANTORS:
BRONZE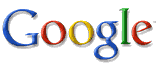 ADDITIONAL

FEATURED PUBLICATION:

Summit attendees receive 3 free issues of Report on Patient Privacy (a $97 value)
SPECIAL OFFER: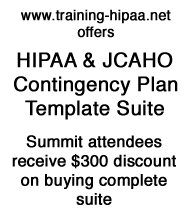 COSPONSORED BY: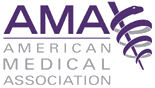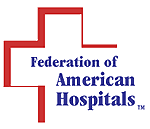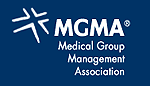 GOVERNMENT AGENCIES REPRESENTED: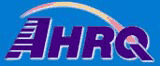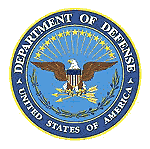 PUBLICATION COSPONSORS: