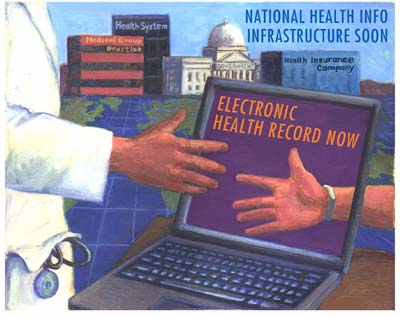 THE HEALTH INFORMATION TECHNOLOGY SUMMIT

A Leading Forum on the Electronic Health Record and Rapidly Emerging Health Information Technology Policy...both Globally and Nationally
Renaissance Washington DC Hotel
(with October 21 Opening Session at the Grand Hyatt Hotel)
Washington, DC
October 20 - 23, 2004

Sponsored by

Co-Sponsored by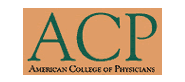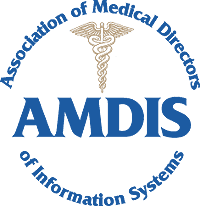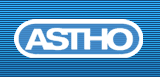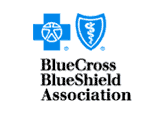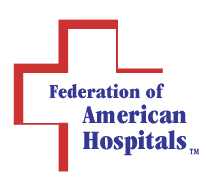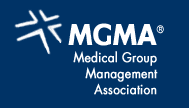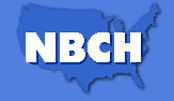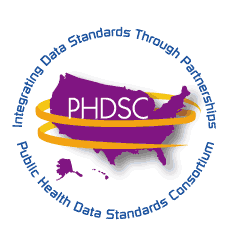 Governmental Agencies Represented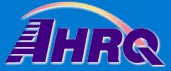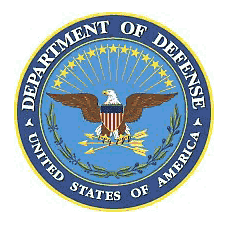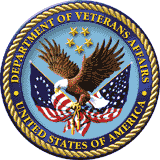 Co-Sponsoring Publications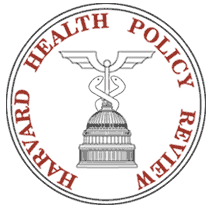 Silver Grantors



Bronze Grantors


Supporters


Digital Medicine: Implications for Healthcare Leaders
by Jeff Goldsmith, PhD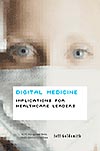 Digital Medicine: Implications for Healthcare Leaders by Jeff Goldsmith, PhD. This book provides a panoramic view of information technology innovation in healthcare, and more audaciously, a vision of how the U.S. health system will look and feel when healthcare practitioners have learned to use these powerful new tools. Click here to order.
For future information about The Health Information Technology Summit, please complete the form below.
---
SAVE THE FOLLOWING DATES

The Emerging Technologies and Healthcare Innovations Congress

Nov 29 - Dec 1, 2004
Wardman Park Hotel
Washington, DC

Click here for more info


DEPARTMENT OF HEALTH AND HUMAN SERVICES RELEASES NATIONAL HIT PLAN
HHS Secretary Tommy Thompson on Wednesday released the first part of the government's plan to establish a national health information infrastructure in 10 years and bring electronic health records to every patient. The report, prepared by national health IT coordinator Dr. David Brailer, outlines the "Decade of Health Information Technology" program, a joint public-private initiative with four major overall goals and several specific actions.
"The federal government will provide a vision and a strategic direction for a national interoperable health care system, but will rely on a competitive technology industry, privately operated support services and shared investments," Thompson said of the federal and private roles under the program.
Click here for more.
HIT UPDATE ARCHIVE

Click here for HIT Update Archives.


NOW AVAILABLE!
The HIT Summit on CD-ROM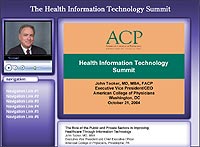 The HIT Summit CD-ROM set will include video of all faculty presentations, synchronized with the PowerPoint presentations, which can easily be viewed using your computer. You can instantly navigate to the presenter and the exact content you wish to view.

Get yours today for only $295!
Discounts available for purchase of multiple copies.

Click here for more details
and to order your copy today!
KEYNOTE SPEAKERS:
David Brailer, MD, Ph.D.
National HIT Coordinator, Department of Health and Human Services
Carolyn Clancy, MD
Director, Agency for Healthcare Research and Quality
Carol Diamond, MD, MPH
Managing Director of the Health Program, The Markle Foundation and Chair, Connecting for Health
John Glaser, Ph.D.
Vice President and Chief Information Officer, Partners Healthcare System
Alan S. Goldberg, JD, LLM
Partner, Goulston & Storrs, Adjunct Professor of Law, University of Maryland School of Law, and Suffolk University Law School, and Past President, American Health Lawyers Association
Jeff Goldsmith, Ph.D.
President of Health Futures, Inc. and Author, Digital Medicine: Implications for Healthcare Leaders
Richard Granger
Director General, Information Technology, National Health Service, United Kingdom
Hon. Jonathan C. Javitt, MD, MPH
Chair, Health Subcommittee, President's Information Technology Advisory Committee, Office of Science and Technology Policy, Executive Office of the President
John Lumpkin, MD, MPH
Senior Vice President, Robert Wood Johnson Foundation and Chair, National Committee for Vital and Health Statistics
Janet Marchibroda
Chief Executive Officer eHealth Initiative, and Executive Director Foundation for eHealth Initiative and Connecting for Health
Mark B. McClellan, MD, PhD
Administrator, Centers for Medicare and Medicaid Services and Former Commissioner, Food and Drug Administration
Herbert Pardes, MD
Chief Executive Officer, New York Presbyterian Hospitals and Chairman, eHealth Initiative
Leonard D. Schaeffer
Chairman and Chief Executive Officer, WellPoint Health Networks, Thousand Oaks, CA
John Tooker, MD, MBA
Executive Vice President and Chief Executive Officer, American College of Physicians
FEATURED FACULTY:

Laura Adams
President and Chief Executive Officer, Rhode Island Quality Institute, Providence, RI

Abha Agrawal, MD
Chief Medical Informatics Officer, and Associate Medical Director, Kings County Hospital, Brooklyn, NY

Margret Amatayakul, RHIA, CHPS, FHIMSS
President, Margret\A Consulting, LLC, Schaumburg, IL

Anthony Amofah, MD
Medical Director of Helen B. Bentley Family Health Center, and Medical Director, Health Choice Network, Miami, FL

Mark R. Anderson, CPHIMS, FHIMSS
Healthcare IT Futurist, CEO, AC Group, Inc., Spring, TX

W. Holt Anderson
Executive Director, North Carolina Healthcare Information & Communications Alliance, Inc. Research Triangle Park, NC

Marie Ankner, RN, MS, CNAA
Assistant Vice President Nursing, Corporate Nursing, New York City Health and Hospitals Corporation, New York, NY

Meg Aranow
Vice President and Chief Information Officer, Boston Medical Center, Boston, MA

Edward Barthell, MD
Executive Vice President, Infinity Healthcare, Mequon, WI

Peter Basch, MD
Medical Director, e-Health Initiatives, MedStar Health, Co-chair, Physicians Electronic Health Record Coalition, Washington, DC

David Bates, MD
Chief, Division of General Internal Medicine, Brigham and Women's Hospital, Director of Clinical and Quality Analysis, Partners HealthCare, and Professor of Medicine, Harvard Medical School, Boston, MA

Nick Beard, MD
Vice President, Health Informatics, IDX Systems Corporation; Chief Medical Officer, IDX International; Principal Investigator, the SAGE Project, Seattle, WA

William S. Bernstein, Esq.
Partner, Healthcare Industry Practice, Manatt, Phelps & Phillips, LLP, New York, NY

Ben Berwick
Professional Staff Member, Office of the Honorable Chris Dodd (D-CT), Washington, DC

David Bowen
Professional Staff Member, Senate Health, Education, Labor and Pensions Committee; Office of the Honorable Ted Kennedy (D-MA), Washington, DC

Bill Braithwaite, MD, PhD
"Doctor HIPAA," Former Senior Advisor on Health Information Policy, Department of Health and Human Services, Washington, DC

Ken Buetow, PhD
Director, NCI Center for Bioinformatics, Chief, Laboratory of Population Genetics, National Cancer Institute, National Institutes of Health, Bethesda MD

Neil Calman, MD
President and Chief Executive Officer, The Institute for Urban Family Health, New York, NY

Barbara Cannon
Executive Director, Georgia Center for Oncology Research and Education, Atlanta, GA

Louis J. Capponi, MD
Chief Medical Informatics Officer, New York City Health and Hospitals Corporation, New York, NY

Beau Carter
Senior Health Policy and Strategy Consultant, Med-Vantage, Inc., San Francisco, CA

Blair Childs
Executive Vice President, Strategic Planning and Implementation, Advanced Medical Technology Association (AdvaMed), Washington, DC

Francois de Brantes
Program Leader, Health Care Initiatives, GE Corporate Health Care and Medical Services Programs, General Electric Corporation, and Chief Executive Officer, Bridges to Excellence, Fairfield, CT

Piet C. de Groen, MD
Consultant to Division of Gastroenterology and Hepatology,, Department of Internal Medicine; Division of Biomedical Informatics, Department of Health Sciences Research, Associate Professor of Medicine, Mayo Clinic College of Medicine; Program Director, Mayo Clinic/IBM Computational Biology Collaboration, Mayo Clinic, Rochester, MN

Suzanne F. Delbanco, PhD
Executive Director, The Leapfrog Group, Washington, DC

John Derr
Director of the Strategic Action Group, American Health Care Association; Chair, Long-Term Living Work Group, Washington, DC

Claire Dixon-Lee
Vice President for Education, American Health Information Management Association, Chicago, IL

Wendy Everett, ScD
President, New England Healthcare Institute, Cambridge, MA

Ted Eytan, MD, MS, MPH
Associate Medical Director, Health Informatics, Group Health Cooperative, Seattle, WA

David Fisher
Professional Staff Member, Senate Health, Education, Labor and Pensions Committee; Office of the Honorable Judd Gregg (R-NH), Washington, DC

Chuck Fitch
Chief Information Officer, The University of Tennessee Health Science Center, UT Medical Group, Inc., Memphis, TN

Bruce Merlin Fried, JD
Partner, Health Care Group, Sonnenschein Nath & Rosenthal LLP, General Counsel, eHealth Initiative and Health Technology Center, and Former Director, Center for Health Plans and Providers, HCFA, Washington, DC

Ellen Friedman, MBA
Vice President, Tides Foundation and Tides Center, Director, Community Clinics Initiative, San Francisco, CA

Mark Frisse, MD, MBA, MSc
Director, Regional Health Initiatives, Vanderbilt Center for Better Health, Nashville, TN

Thomas Fritz
Chief Executive Officer, Inland Northwest Health Services, Spokane, WA

Daniel T. Garrett
Vice President and Managing Partner of Global Health Solutions, Computer Sciences Corporation, Berwyn, PA

Don Gravlin
Vice President and Chief Technology Officer, Capgemini Health Services Practice

Robert A. Greenes, MD, PhD
Professor. of Radiology, Harvard Medical School; Professor, Harvard-MIT Division of Health Sciences & Technology; Professor of Health Policy & Management, Harvard School of Public Health; Director, Harvard-MIT Training Program in Biomedical Informatics; Director, Decision Systems Group, Brigham and Women's Hospital, Boston, MA

Matt Griffin
Administrator, Tulsa Pain Consultants, Tulsa, OK

John D. Halamka, MD
Chief Information Officer, Caregroup Healthcare System, Boston, MA

Lawrence P. Hanrahan, PhD, MS
Chief Epidemiologist, Bureau of Health Information and Policy, Wisconsin Division of Public Health, Adjunct Associate Professor, Department of Population Health Sciences, Medical School, University of Wisconsin - Madison, Madison, WI

Jeffrey Hanson, MPH
Regional Healthcare Manager, Verizon Communications, Portland, ME

Jean-Claude Healy, MD, PhD
Director, World Health Organisation (WHO), Geneva, Switzerland

W. David Helms
President and Chief Executive Officer AcademyHealth, Washington, DC

Paul Hebert
Patient Safety Institute, Nashua, NH

Joseph M. Heyman, MD
American Medical Association Trustee, Physician, Amesbury Health Center, Amesbury, MA

William Hersh, MD
Professor and Chair, Department of Medical Informatics & Clinical Epidemiology, School of Medicine, Oregon Health & Science University, Portland, OR

Gerald M. Hinkley, Esq.
Partner, Davis Wright Tremaine, San Francisco, CA

Reece Hirsch, Esq.
Partner, Health Care Group, Sonnenschein Nath & Rosenthal LLP, San Francisco, CA

David Hopkins, PhD
Director of Quality Measurement and Improvement, Pacific Business Group on Health, and Administrator, California Cooperative Healthcare Reporting Initiative, San Francisco, CA

Stanley M. Huff, MD
Intermountain Health Care, Salt Lake City, UT

Kevin Hutchinson
Chief Executive Officer, Surescripts, Alexandria, VA

Charles Jaffe, MD, PhD
Director, Medical Informatics, AstraZeneca Pharmaceuticals, Wilmington, DE

Peter A. Johnson
Chief Information Officer, Dartmouth-Hitchcock Clinic, Hanover, NH

Randy Johnson
Director, Human Resources Strategic Initiatives, Motorola, Washington, DC

Charles N. Kahn, III
President, Federation of American Hospitals, Washington, DC

Jeffrey Kang, MD, MPH
Senior Vice President, Medical Strategy and Policy, Cigna Health Plans, Hartford, CT

Michelle Kang
Vice President and General Manager, Health Solutions, Northrup Grumman, Falls Church, VA

Sam Karp
Director, Health Information Technology, California HealthCare Foundation, Oakland, CA

Kwame Kitson, MD
Director of Quality Assurance, The Institute for Urban Family Health, New York, NY

Karen Kmetik, PhD
Director, Clinical Quality Improvement, American Medical Association, Chicago, IL

Robert M. Kolodner, MD
Acting Deputy Chief Information Officer for Health, Veterans Health Administration, Washington, DC

Walter C. Kopp
President, Medical Management Services, San Francisco, CA

Keith M. Korenchuk, JD, MPH
Partner, McGuire Woods, Charlotte, NC

Allan Korn, MD, FACP
Senior Vice President, Clinical Affairs, BlueCross BlueShield Association, Chicago, IL

David Lansky, PhD
President, Foundation for Accountability, Portland, OR

Marty LaVenture, PhD
Director, Public Health Informatics, Minnesota Department of Health, Minneapolis, MN

Steven S. Lazarus, Ph.D., FHIMSS
President, Boundary Information Group and Immediate Past Chair, WEDI, Denver, CO

Antonio Linares, MD
Medical Director for Quality Improvement, Lumetra, San Francisco, CA

John Loonsk, MD
Director for Informatics, Centers for Disease Control and Prevention, Atlanta, GA

Michael Magill, MD
Associate Medical Director, HealthInsight, Professor and Chairman, Department of Family and Preventive Medicine, University of Utah School of Medicine, Executive Medical Director, Community Clinics, University of Utah Hospitals and Clinics, Salt Lake City, UT

Margaret M. Marchak, Esq.
Principal, Raymond & Prokop PC, Southfield, MI

Glenn Martin, MD
Director of Medical Informatics, Queens Health Network, and Associate Dean for Research, Mount Sinai School of Medicine, New York, NY

Ned McCulloch
Government Executive, IBM Corporation, Washington, DC

Duncan McNeil (Invited)
Director, Design Authority and Director, Design and Technology Office, National Health Service, London, United Kingdom

Alan Mertz
President, American Clinical Laboratory Association, Washington, DC

Blackford Middleton, MD, MPH, MSc
Director of Clinical Informatics Research & Development, Partners HealthCare, and Assistant Professor of Medicine, Harvard Medical School, Boston, MA

Susan R. Miller, RN, FACMPE
Family Practice Associates, Lexington, KY

Farzad Mostashari, MD, MSPH
Assistant Commissioner, Division of Epidemiology, New York City Department of Health, New York, NY

Rohit Nayak
Vice President for Marketing, Clinical IT Solutions
Quest Diagnostics, Inc.

Jeremy Nobel, MD, MPH
Faculty, Dept of Health Policy and Management, Harvard School of Public Health, Boston, MA

James O'Connor, MD
Director of Clinical Informatics, WebMD Practice Services, Alachua, FL

Stephanie Olivier, MBA, CPHIMS
Director, Regional IT Infrastructure, Sutter Health Information Technology, Sacramento, CA

Anna Orlova, PhD
Executive Director, Public Health Data Standards Consortium, and Visiting Associate Professor, Division of Health Sciences Informatics, Johns Hopkins School of Medicine, Baltimore, MD

J. Marc Overhage, MD, PhD
Chief Executive Officer, Indiana Health Information Exchange, Associate Professor of Medicine, Indiana University School of Medicine, and Senior Investigator, Regenstrief Institute for Health Care, Indianapolis, IN

Jonathan Perlin, MD, PhD, MSHA, FACP
Acting Under Secretary for Health, Veterans Health Administration, Washington, DC

Marc Pierson, MD
Regional Vice President, Clinical Information and Special Projects, Whatcom Region/St. Joseph Hospital, Bellingham, WA

Dena S. Puskin, Sc.D
Director, Office for the Advancement of Telehealth, U.S. Health Resources and Services Administration, Rockville, MD

Christopher J. Queram, MA
Chief Executive Officer, Employer Health Care Alliance Cooperative, The Alliance, Madison, WI

Craig Richardson, PhD
Senior Vice President, Johnson & Johnson, New Brunswick, NJ

Jeff Rideout, MD, MA
Vice President, Internet Business Solutions Group, and Medical Director, Health Policy and Benefits, Cisco Systems, San Jose, CA

Wes Rishel
Research Director, Gartner Healthcare, and Past Board Chair, Health Level Seven, Alameda, CA

William C. Rollow, MD, MPH
Deputy Director, Quality Improvement Group, Office of Clinical Standards and Quality, Centers for Medicare and Medicaid Services, Baltimore, MD

David Ross, Sc.D.
Director, Public Health Informatics Institute, Decatur, GA Dennis J. Streveler, PhD, Professor, Medical Informatics, University of Hawaii, Honolulu, HI

Renee Rowell, MS, RHIA
Director of QI/Corporate Compliance, Johnson County Hospital, Tecumseh, NE

Charles Safran, MD
Chairman and Chief Executive Officer, Clinician Support Technology, President, American Medical Informatics Association, Newton, MA

Liz Scanlon (Invited)
Professional Staff Member, Office of Senator Bill Frist, MD (R-TN), Republican Majority Leader, Washington, DC

David G. Schulke
Executive Vice President, American Health Quality Association, Washington, DC

Mary Shaffran
Senior Director, Informatics Policy, Association of State and Territorial Health Officials, Washington, DC

Sherry Shults, RN, BSN
Director Clinical Support, South Carolina Heart Center, Columbia, SC

David Simon, MD
Medical Director, Metabolism Associates, New Haven, CT

Paul T. Smith, Esq.
Partner and Co-chair, HIT/HIPAA Task Force, Davis Wright Tremaine LLP, San Francisco, CA

Scott M. Spencer
Senior Vice President, Insurance and Financial Services, National Rural Electric Cooperative Association (NRECA), Arlington, VA

Ryan T. Stewart
Managing Director, Sr. Research Analyst, Health Care, Piper Jaffray & Co., New York, NY

Elliot Stone
Executive Director and Chief Executive Officer, Massachusetts Health Data Consortium, Waltham, MA

Dennis J. Streveler, PhD
Professor, Medical Informatics, University of Hawaii, Honolulu, HI

Nadia Sultana, MBA, RN, BC
Clinical Assistant Professor of Nursing, Division of Nursing Informatics, New York University Steinhardt School, New York, NY

Paul Tang, MD
Chief Medical Officer, Palo Alto Foundation, Palo Alto, CA

Jonathan M. Teich, MD, PhD
Senior Vice President and Chief Medical Officer, Health Vision, Assistant Professor of Medicine, Harvard Medical School, Cambridge, MA

William M. Tierney, MD
Director, Division of General Internal Medicine and Geriatrics, Indiana University School of Medicine; Research Scientist, Regenstrief Institute; Director of Research, IU Kenya Program

Reed V. Tuckson, MD
Senior Vice President, Consumer Health & Medical Care Advancement, UnitedHealth Group, and Former Vice President Professional Standards, American Medical Association, Minneapolis, MN

Glen Tullman
Chief Executive Officer, Allscripts Healthcare Solutions, Libertyville, IL

Margaret VanAmringe
Vice President for Public Policy and Government Relations, Joint Commission on Accreditation of Health Organizations, Washington, DC

L. Carl Volpe
Vice President, Strategic Initiatives, WellPoint Health Networks, Inc., Thousand Oaks, CA

Robert Wah, MD
Captain, United States Navy, Falls Church, VA

Steven E. Waldren, MD, MS
Assistant Director, Center for Health Information Technology, American Academy of Family Physicians, Leawood, KS

Andrew Webber
President and Chief Executive Officer, National Business Coalition on Health, Washington, DC

Joel White
Staff Director, House Ways and Means Health Subcommittee, Office of the Honorable Nancy Johnson (R-CT), Washington, DC

Janice Whitehouse
Director of Community Initiatives, General Motors, Detroit, MI

Andrew M. Wiesenthal, MD
Associate Executive Director, The Permanente Federation, Oakland, CA

Rebecca L. Williams, RN, JD
Partner and Co-chair, HIT/HIPAA Task Force, Davis Wright Tremaine LLP, and Chair, Preemption Sub-workgroup, Workgroup for Electronic Data Interchange, Seattle, WA

Cynthia (Cindy) F. Wisner, Esq.
Assistant General Counsel, Trinity Health, and Chair, In-house Practice Group, American Health Lawyers Association, Novi, MI

Jack Wolf
Chief Information Officer, Montefiore Medical Center, New York, NY

Chelle Woolley, MPH, MS
Senior Vice President & Communications Officer, RxHub, St. Paul, MN

Scott Young, MD
Director, Health Information Technology Research and Programs, Agency for Healthcare Research and Quality, Rockville, MD

Michael Zamore
Policy Advisor, Office of the Honorable Patrick J. Kennedy (D-RI), U.S. House of Representatives, Washington, DC

Michael Zaroukian, MD, PhD, FACP
President, Centricity Healthcare User Group, Director, Electronic Medical Record Systems, Internal Medicine Clinic Director, and Associate Professor, Department of Medicine, Michigan State University, East Lansing, MI

Jonathan Zimmerman
Vice President, Health Connections, Siemens Medical Solutions, Malvern, PA