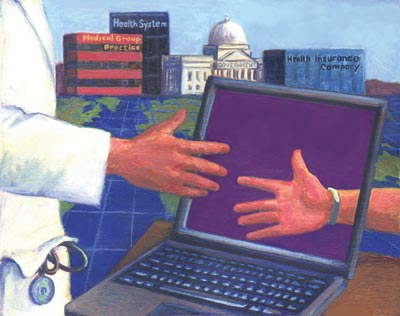 THE SECOND HEALTH INFORMATION TECHNOLOGY SUMMIT

The Leading Conference for Health Information Technology Policy: At the Federal and State Levels
Renaissance Washington DC Hotel
Washington, DC
September 7-9, 2005


Sponsored by
Governmental Agencies Represented: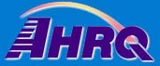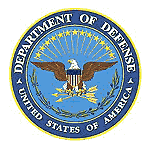 ---
Certification Training & Examinations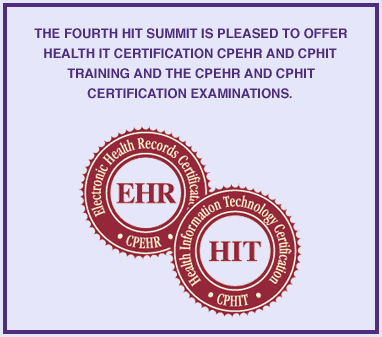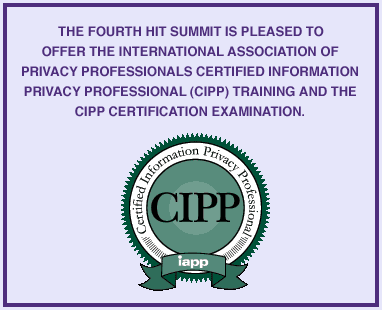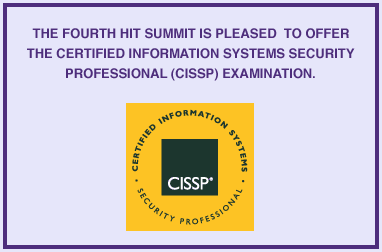 NOW AVAILABLE!
The HIT Summit on CD-ROM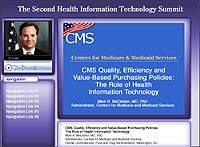 The HIT Summit CD-ROM set will include video of all faculty presentations, synchronized with the PowerPoint presentations, which can easily be viewed using your computer. You can instantly navigate to the presenter and the exact content you wish to view.

Get yours today for only $295!
Discounts available for purchase of multiple copies.

Click here for more details
and to order your copy today!


For a HIT and HIPAA Summit Side-by-Side At a Glance Display
Click here

SPECIAL KEYNOTE ADDRESS
Michael O. Leavitt
Secretary of Health and Human Services, Department of Health and Human Services, Former Governor of Utah, Washington, DC

OTHER KEYNOTE SPEAKERS
David J. Brailer, MD, Ph.D.
National HIT Coordinator, Department of Health and Human Services, Washington, DC

William R. Braithwaite, MD, Ph.D.
"Doctor HIPAA", Senior Vice President and Chief Medical Officer, eHealth Initiative, Former Senior Advisor on Health Information Policy, Department of Health and Human Services, Washington, DC

Senator Tom Carper (D/DE)
United States Senate, Former Governor of Delaware, Washington, DC

Carolyn M. Clancy, MD
Director, Agency for Healthcare Research and Quality, Rockville, MD

Carol Diamond, MD, MPH
Managing Director of the Health Program, Information Technologies for Better Health Program, Markle Foundation, Chair of Connecting for Health, New York, NY

Francois de Brantes
Program Leader, Health Care Initiatives, GE Corporate Health Care and Medical Services Programs, Officer and Director, Bridges to Excellence, Fairfield, CT

John Glaser, Ph.D.
Vice President and Chief Information Officer, Partners Healthcare System, Boston, MA

Richard Granger
Director General, Information Technology, National Health Service, United Kingdom

Janet Marchibroda
Chief Executive Officer, eHealth Initiative and Foundation and Executive Director, Connecting for Health, Washington, DC

Mark McClellan, MD, Ph.D.
Administrator, Centers for Medicare and Medicaid Services, Former Commissioner, Food and Drug Administration, Baltimore, MD

Mark R. Warner
Governor of Virginia, Richmond, VA

HIT SUMMIT TRACKS
Integrating HIT into Pay for Performance Strategies: Policies at the Federal and State Levels
State Policy for HIT: Leveraging Medicaid and Other State Programs
Navigating the IT Policies Emerging from Medicare
Health Information Sharing: Legal Issues and Strategies

FEATURED FACULTY

Margret Amatayakul, RHIA ,CPEHR, CPHIT, CHPS, FHIMSS
President, Margret\A Consulting, LLC, Member, Board of Examiners, Health IT Certification, LLC, Schaumburg, IL

Michael Apfel
Corporate Compliance HIPAA TCS, Truman Medical Center, Kansas City, MO

Nancy Archer, RN, CPHQ
Manager of Healthcare Quality Improvement, Arkansas Foundation for Medical Care, Little Rock, AR

Katy Barr
Professional Staff Member, Senate Health, Education, Labor and, Pensions Committee (HELP), Washington, DC

Peter Barry
President, Peter T. Barry Company, Independent Consulting, Health Care and Information Systems, Naples, FL

Douglas S. Bell, MD, Ph.D.
Associate Natural Scientist, RAND Corporation, Assistant Professor, Division of General Internal Medicine and Health Services Research, David Geffen School of Medicine, University of California, Los Angeles, Los Angeles, CA

Karen Bell
Director, Quality Improvement Group, Centers for Medicare and Medicaid Services, Baltimore, MD

Paul Biondich, MD, MS
Research Scientist, Regenstrief Institute, Inc., Assistant Professor of Pediatrics, Indiana University School of Medicine, Indianapolis, IN

Diana Birkett
Health Policy Advisor, US Senate Committee on Finance/Minority, Washington, DC

A. John Blair, MD
President and Chief Executive Officer, Taconic IPA, Inc., Chairman and Chief Executive Officer, MedAllies, Wappingers Falls, NY

Rachel Block
Project Director, Quality Strategies Initiative, United Hospital Fund, New York, NY

John Bock
John Bock Consulting Services, Amsterdam, NY

Helen Burstin, MD, MPH
Director, Center for Primary Care, Prevention and Clinical Partnerships, Agency for Healthcare Research and Quality, Rockville, MD

Susan Christensen
Agency for Healthcare Research and Quality, Rockville, MD

Yvonne Claudio, DM(ABD), MS
Executive Director, National Association for Public Health Information Technology, Rockville, MD

Kathleen Cook
Information and Fiscal Manager, Lincoln Lancaster County Health Department, Lincoln, NE

Kelly Cronin
Senior Advisor, Centers for Medicare and Medicaid Services, Washington, DC

Greg DeBor
Partner, Global Health Solutions, Computer Sciences Corporation, Waltham, MA

Lisa Dolan-Branton
Agency for Healthcare Research and Quality, Rockville, MD

Sharon Donnelly
Project Manager/Analyst, HealthInsight, Salt Lake City, UT

Margaret P. Eisenhauer, Esq.
Counsel and Head, Privacy and Information Management, Hunton & Williams, Atlanta, GA

Dan Elling
Health Policy Aide, Office of the Hon. Nancy Johnson (R-CT), US House of Representatives, Washington, DC

Dave Fisher
Professional Staff Member, Senate Committee on the Budget, US Senate, Washington, DC

Guy Fisher
Project Consultant, Primary Care Coalition of Montgomery County, MD, Silver Spring, MD

Sandra M. Foote
Senior Advisor, Chronic Care Improvement, Center for Medicare Management/PBG, Centers for Medicare & Medicaid Services, Baltimore, MD

Maria A. Friedman, DBA
Senior Advisor, Office of e-Health Standards and Security, Centers for Medicare and Medicaid Services, Baltimore, MD

Mark Frisse, MD, MBA, MSc
Director, Regional Health Initiatives, Vanderbilt Center for Better Health, Nashville, TN

Daniel S. Gaylin
Senior Vice President and Director, Dept. of Health Survey, Program, and Policy Research, National Opinion Research Center, Washington, DC

Alan S. Goldberg, JD, LLM
Partner, Goulston & Storrs, Adjunct Professor of Law, Suffolk University and University of Maryland, Moderator, AHLA HIT Listserve, Washington, DC

Janlori Goldman
Director, Health Privacy Project, Research Scholar, Center on Medicine as a Profession, Columbia College of Physicians & Surgeons, New York, NY

Erin N. Grace, MHA
Chief Operating Officer, Primary Care Coalition of Montgomery County, Silver Spring, MD

John D. Halamka, MS, MD
Chief Information Officer, CareGroup Health System, Harvard Clinical Research Institute, Chief Information Officer and Associate Dean for Educational Technology Harvard Medical School, Chairman, New England Health Electronic Data Interchange Network, Boston, MA

Liz Hall (Invited)
Professional Staff, Office of the Hon. Bill Frist, (R-TN), Majority Leader, US Senate, Washington, DC

William D. Hayes, Ph.D.
President, Health Policy Institute of Ohio, Adjunct Faculty, Ohio State University School of Public Health, Columbus, OH

Gerald M. Hinkley, Esq.
Partner, Davis Wright Tremaine, San Francisco, CA

George Isham, MD, MS
Medical Director and Chief Health Officer, HealthPartners, Co Author, Epidemic of Care: A Call for Safer, Better, and More Accountable Health Care, Minneapolis, MN

Robert Jervay
Partner, Mid-Atlantic Region, Deloitte & Touche, New York, NY

Randy Johnson
Director, Human Resources Strategic Alliances, Motorola, Washington, DC

Martin Keane
Senior Consultant, Privacy Risk and Compliance, PricewaterhouseCoopers, McLean, VA

Beverly Kennedy
President (Healthcare), First Data Corporation, Greenwood Village, CO

David Kibbe, MD
Director, Center for Health Information Technology, American Academy of Family Physicians, Co chair, Data Aggregation Committee, Chapel Hill, NC

Gail S. Kocher
Tech Business Analyst, HIPAA Knowledge Center, Highmark, Inc., Camp Hill, PA

James Koenig, Esq.
CIPP Practice Co-leader, Privacy Strategy and Compliance, PricewaterhouseCoopers, Philadelphia, PA

Allan Korn, MD, FACP
Senior Vice President, Clinical Affairs, Blue Cross and Blue Shield Association, Chicago, IL

Peter Kosmala
Assistant Director, International Association of Privacy Professionals, York, ME

Scott Kozicki
Chief Technology Officer, American Healthways, Nashville, TN

Kathryn Kuhmerker
Deputy Commissioner, New York State Department of Health, Office of Medicaid Management, Albany, NY

David Lansky, PhD
Director, Health, The Markle Foundation, New York, NY

Mary A. Laureno
Director of Beneficiary Information Services, Centers for Medicare and Medicaid Services, Baltimore, MD

Marty LaVenture, Ph.D., MPH
Director, Public Health Informatics, Commissioners Office, Minnesota Department of Health, St. Paul, MN

Lisa Layman
Senior Policy Advisor, Office of Senator Stabenow (D-MI), US Senate, Washington, DC

Steven S. Lazarus, Ph.D., CPEHR, CPHIT, FHIMSS
President, Boundary Information Group, Member, Board of Examiners, Health IT Certification, LLC, Past Chair, WEDI, Denver, CO

Gary S. Levine, CPA
Senior Director, Finance, Product and Business Development, Medco Health Solutions, Franklin Lakes, NJ

Thomas L. Lewis, MD
Chief Information Officer, Primary Care Coalition, Silver Spring, MD

Linda Magno
Director, Medicare Demonstrations Program Group, Office of Research, Development and Information, Centers for Medicare and Medicaid Services, Baltimore, MD

Patrick Mattingly, MD
Chief Medical Officer, Health Dialog, Boston, MA

Julie McEwen
Privacy Practice Leader, MITRE Corporation, Columbia, MD

Jean P. Narcisi
Electronic Medical Systems, American Medical Association, Chicago, IL

Bruno Nardone
Business Consulting Services, IBM Global Services, Cambridge, MA

J. Marc Overhage, MD, Ph.D.
Chief Executive Officer, Indiana Health Information Exchange, Indianapolis, IN

Chuck Parker
Director, HIT Services/DOQ-IT, MassPRO, Waltham, MA

John C. Parmigiani
Senior Vice President for Consulting Services, QuickCompliance, Inc., Former Director of Enterprise Standards, HCFA, Ellicott City, MD

Tom Polhemus
Principal Operations Architect, Blue Cross Blue Shield of Minnesota, Eagan, MN

Rick Ratliff
Chief Operating Officer, Surescripts, Alexandria, VA

Tom Ricciardi, Ph.D.
Manager of the MQIC Program, General Electric

Jeff Rideout, MD, MA
Vice President, Internet Business Solutions Group, Healthcare and Corporate Medical Director, Cisco Systems, San Jose, CA

William Rollow, MD, MPH
Director, Quality Improvement Group, Centers for Medicare and Medicaid Services, Washington, DC

Phillip A. Rothermich
Vice President, Business Development, Express Scripts, Inc., Maryland Heights, MO

Lisa Simpson, MD, BCh, MPH
ACH Guild Endowed Chair in Child Health Policy, All Children's Hospital and the University of South Florida Department of Pediatrics, National Director for Child Health Policy at NICHQ

Lindsy Strait
Chief Technology Strategy Officer, SeeBeyond Technology, Monrovia, CA

Walter G. Suarez, MD, MPH
President and CEO, Midwest Center for HIPAA Education, Co chair WEDI SNIP Regional Efforts Workgroup, Co chair, SNIP National Provider Identifier, Member of the National Uniform Claims Committee, Minneapolis, MN

David Taylor
CIO/Director of Information Technology, Florida Department of Health, Tallahassee, FL

John Tooker, MD, MBA, FACP
Executive Vice President and Chief Executive Officer, American College of Physicians, Philadelphia, PA

Roxane A. Townsend, MD
Medicaid Medical Director, Baton Rouge, LA

Brian Tretick, CIPP
Principal, Ernst & Young, McLean, VA

Charlene Underwood
Director of Government and Industry Affairs, Siemens Medical Solutions, Malvern, PA

Paul Wallace, MD
Executive Director, Care Management Institute, Kaiser Permanente, Oakland, CA

Matt Wallach
Chief Marketing Officer, Health Market Science, King of Prussia, PA

John Weir
Senior Project Manager-Informatics, DOQ-IT Project, Lumetra, San Francisco, CA

Kevin Weiss, MD (Invited)
American College of Physicians, Co chair, Performance Measures Committee

James M. White
Information Systems Director, Philadelphia Department of Public Health, Philadelphia, PA

Joel White
Staff Director, Subcommittee on Health/Ways and Means Committee, US House of Representatives, Washington, DC

Jon White, MD
Agency for Healthcare Research and Quality, Rockville, MD

Marcy Wilder, Esq.
Partner, Hogan & Hartson, Washington, DC

Tom Williams
Executive Director, Integrated Healthcare Association, Walnut Creek, CA

Steve Witter
Vice President, Folio Associates, Hyannis, MA

Chelle Woolley
Senior Vice President and Chief Communications Officer, RxHub, St. Paul, MN

Scott Young, MD
Director, Health Information Technology Research and Programs, Agency for Healthcare Research and Quality, Rockville, MD

Amy Zimmerman, MPH
Chief, Office of Children's Preventive Services, Division of Family Health, Rhode Island Department of Health, Providence, RI